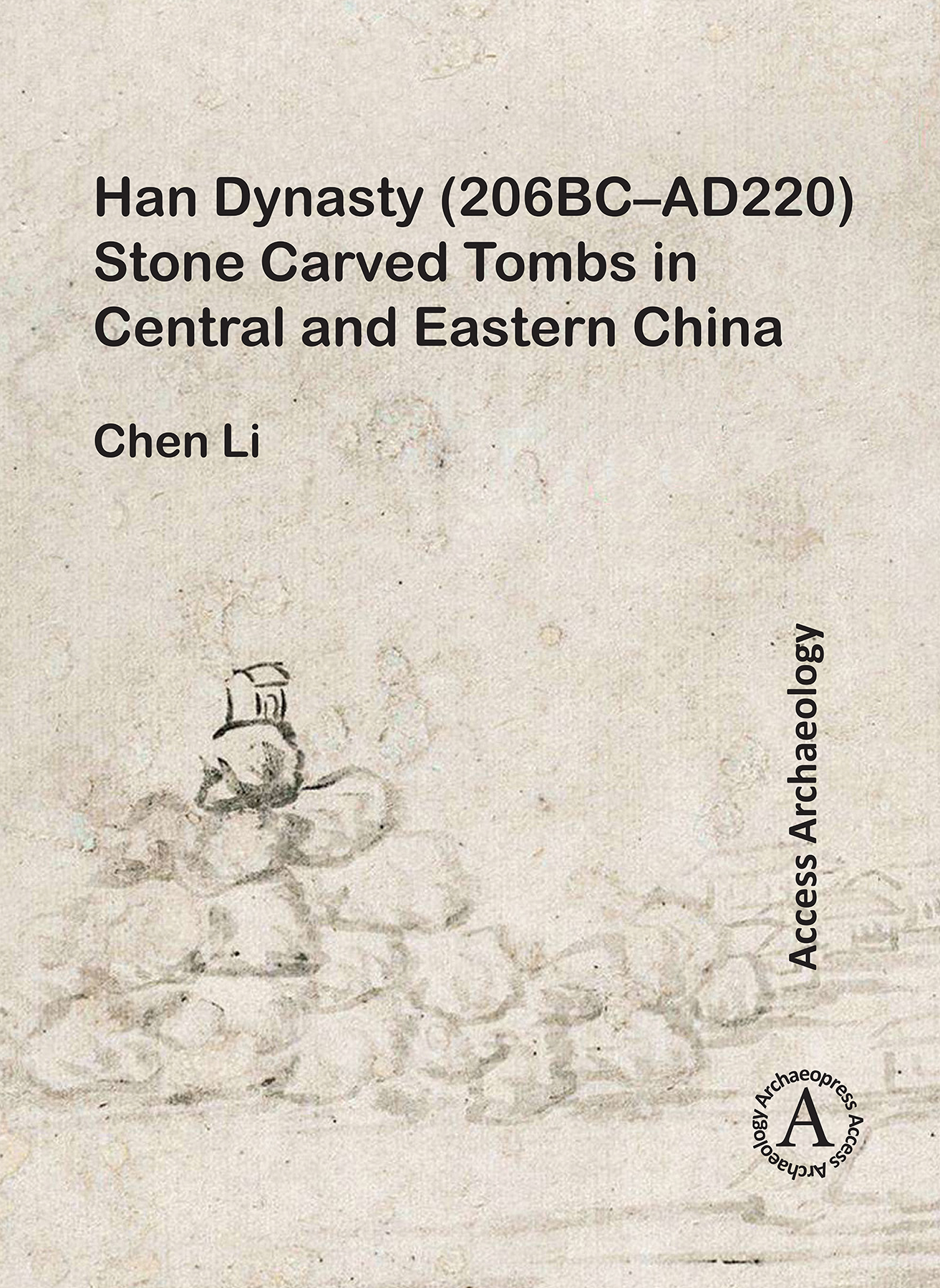 Download Sample PDF
H 276 x W 203 mm
236 pages
IIlustrated throughout in colour and black & white (146 colour plates)
Published Dec 2018
Archaeopress Access Archaeology
ISBN
Paperback: 9781789690774
Digital: 9781789690781
Keywords
China; Archaeology; Han Dynasty; Carved Tombs; Burial
Han Dynasty (206BC–AD220) Stone Carved Tombs in Central and Eastern China
By Chen Li
Paperback
£58.00
Includes PDF
PDF eBook
(institutional use)
£10.00
Han Dynasty (206 BC–AD 220) stone carved tombs were constructed from carved stone slabs or a combination of moulded bricks and carved stones, and were distributed in Central and Eastern China. In this book, the origins, meanings and influences of these tombs are presented as a part of the history of interactions between different parts of Eurasia.
Contents
Chapter One: Introduction; Chapter Two: The Construction of Stone Carved Tombs; Chapter Three: The Imagery of Stone Carved Tombs; Chapter Four: The Origins of Stone Carved Tombs; Chapter Five: The Legacy of Stone Carved Tombs; Chapter Six: Conclusions; Appendix I: Catalogue of Examined Stone Carved Tombs; Appendix II: Description of the Shilipu Tomb; Bibliography
About the Author
Chen Li, DPhil (Oxon.), is an assistant professor at the School of Humanities, Tongji University (Shanghai, China). His main research interests include art and archaeology of early China, structures and contents of Chinese tombs, as well as interactions between Central China and Inner Asia. He has published English and Chinese articles in different peer-reviewed journals or edited volumes. His article Rethinking the origins of Han Dynasty stone carved tombs won the 2014 Young Scholar Award, European Association for Chinese Studies. Currently he leads a research project Constructing Stone Tombs in Early Imperial China funded by the National Social Science Foundation of China.