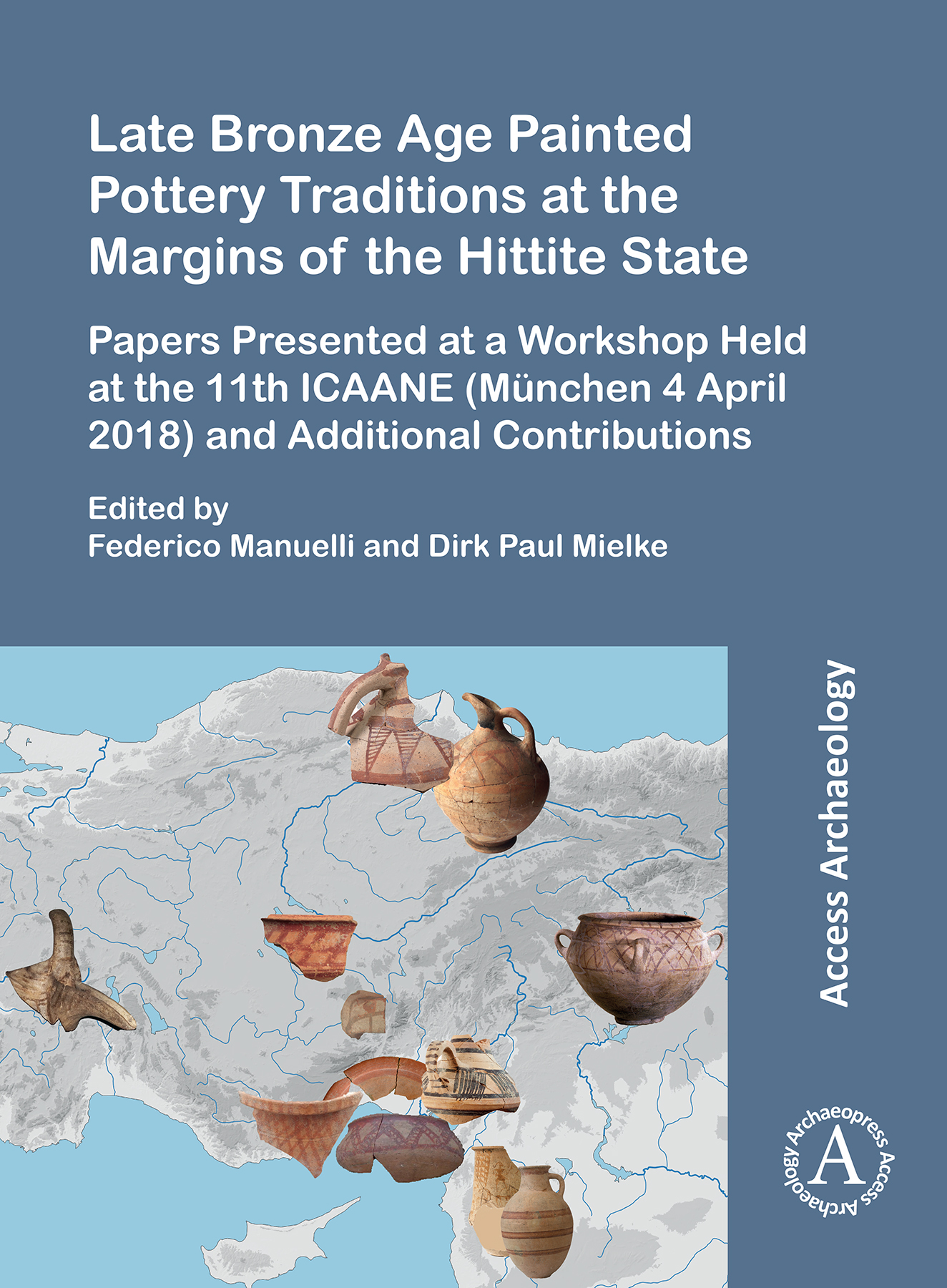 H 276 x W 203 mm
302 pages
148 figures, 17 tables (colour throughout)
Published Dec 2022
Archaeopress Access Archaeology
ISBN
Paperback: 9781803272016
Digital: 9781803272023
Keywords
Painted Pottery; Hittite State; Anatolia; Ancient Near East; Bronze Age
Related titles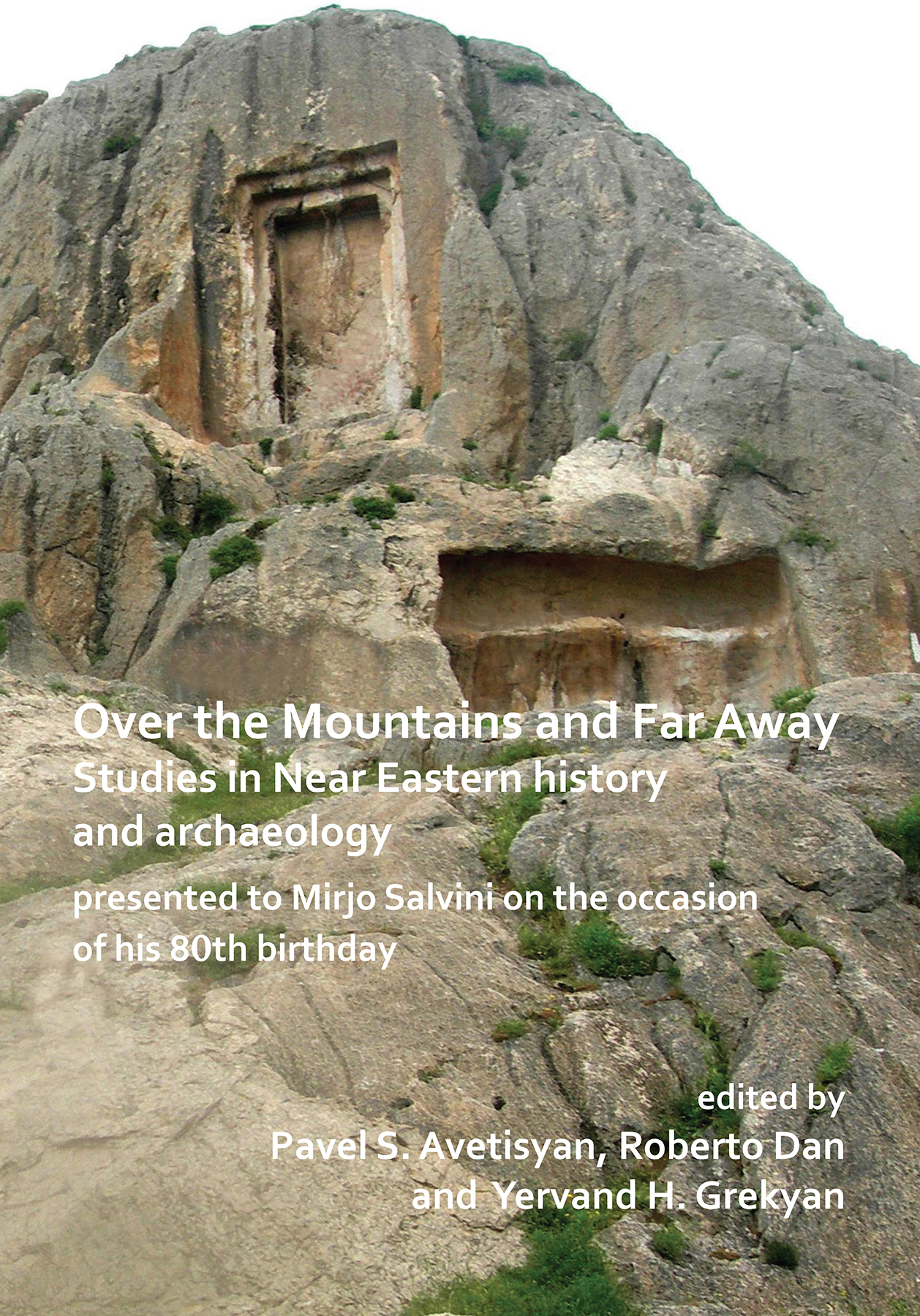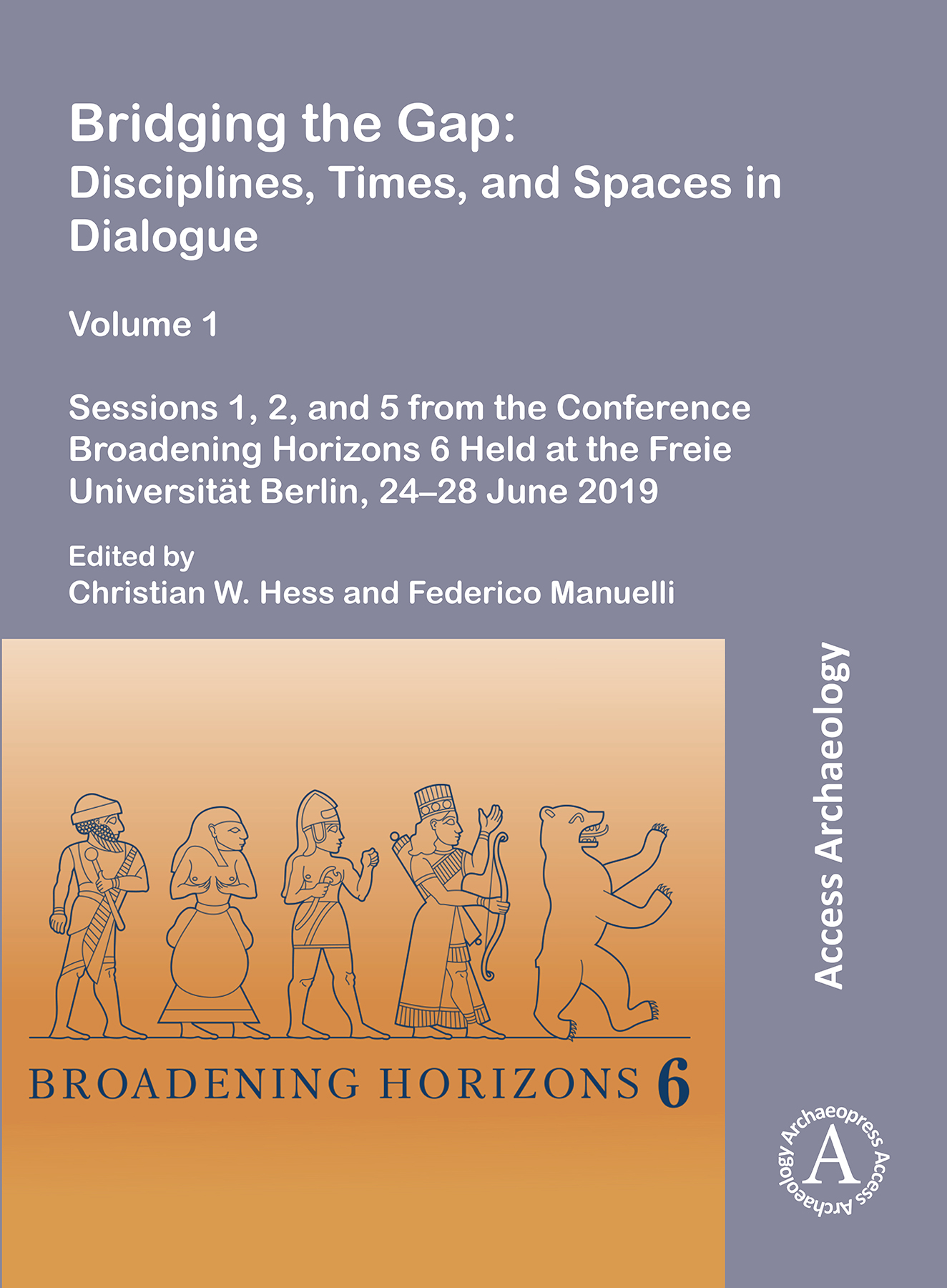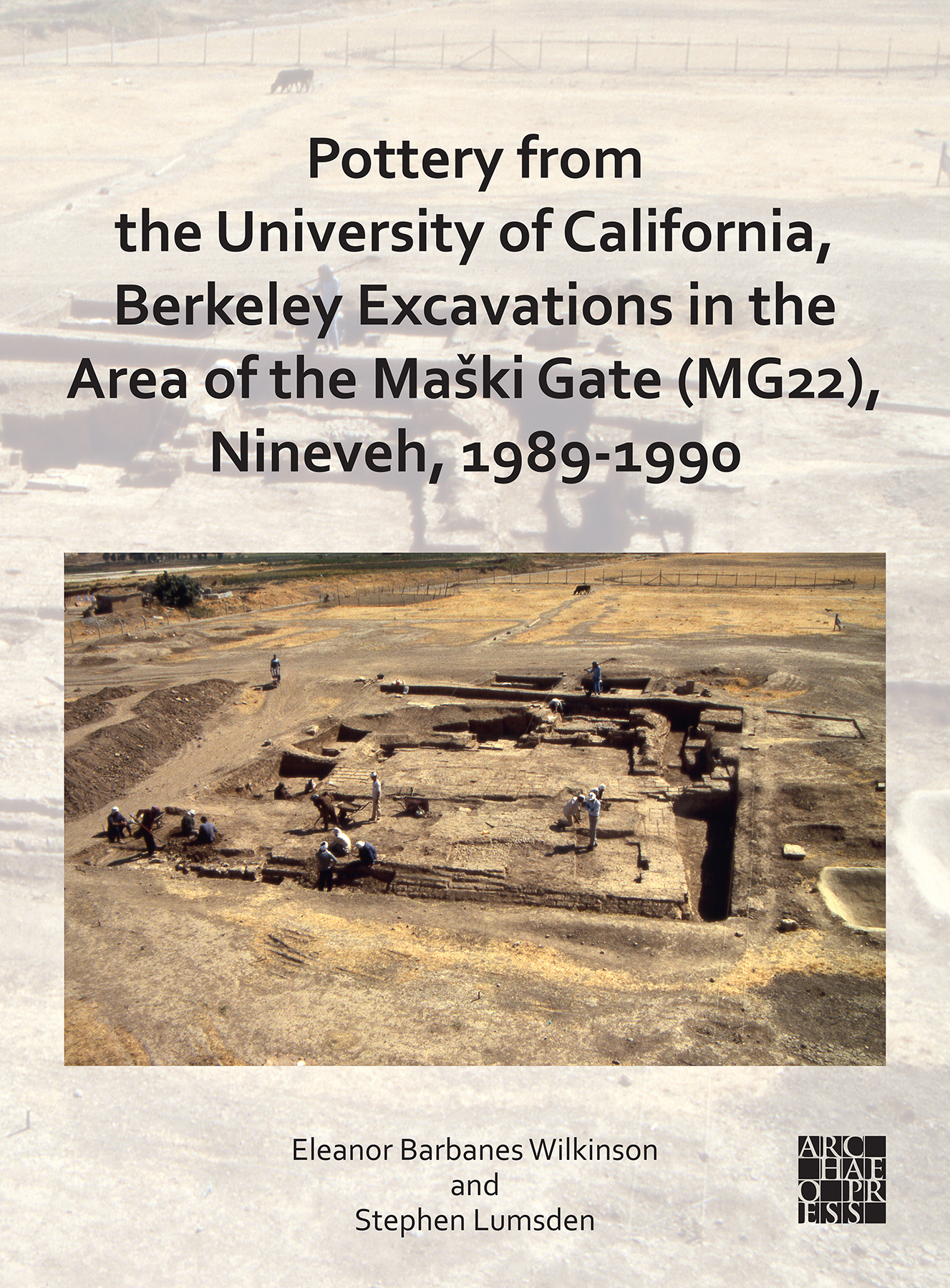 Late Bronze Age Painted Pottery Traditions at the Margins of the Hittite State
Papers Presented at a Workshop Held at the 11th ICAANE (München 4 April 2018) and Additional Contributions
Edited by Federico Manuelli, Dirk Paul Mielke
This title is not yet published. You may pre-order, with print copies despatching, and digital copies available to download via your account page, immediately following publication.
The intent of this volume is to break through the boundaries usually imposed by the study of 2nd millennium BC pottery production in Anatolia. 12 papers of leading specialists working on relevant material offer, for the first time, the possibility of a deeper understanding of the phenomenon of painted pottery in the 2nd millennium BC.
Contents
Foreword ;

Introduction – Throwing Some Colour on a Plain World – Federico Manuelli and Dirk Paul Mielke ;

Geometric Painted Pottery of the 2nd Millennium BC in the Central Black Sea Region. A Contribution to the Archaeology of the Kaška – Dirk Paul Mielke ;

Archaeometric Investigations of Late Bronze Age Painted Pottery from Oymaağaç Höyük/Nerik, Central Black Sea Region, Turkey – Mustafa Kibaroğlu, Sonja Behrendt, Tillmann Viefhaus and Dirk Paul Mielke ;

The Painted Pottery Tradition in Inland South-Western Anatolia during the Late Bronze Age – Fulya Dedeoğlu and Erim Konakçı ;

Late Bronze Age Painted Pottery and its Contextual Relationship to the Hittite Levels at Ovaören – S. Yücel Şenyurt and Atakan Akçay ;

Late Bronze Age Chronology and Painted Pottery in Inland Southern Anatolia – Alvise Matessi ;

The Cross-Hatched Red Painted Pottery Tradition at Mersin-Yumuktepe – Éric Jean ;

Style as Representation of Political Hegemony? A View from the Edge of the Hittite Kingdom – Elif Ünlü ;

Red Band Decorated Pottery from Tepebağ Höyük/Adana – Deniz Yaşin and Belgin Aksoy ;

Painted Pottery Traditions at Sirkeli Höyük in the 2nd Millennium BC – Ekin Kozal ;

Just a Matter of Style? Late Bronze Age Painted Pottery Traditions in the Upper Euphrates Region: Origins and Significance – Federico Manuelli ;

Archaeometric and Technological Investigations of the Late Bronze Age Painted Pottery from Arslantepe (Malatya, Eastern Turkey) – Pamela Fragnoli and Alexandra S. Rodler ;

Painted Pottery Traditions of Late Bronze Alalakh – Mara T. Horowitz ;

Some Final Remarks – Hermann Genz and Geoffrey D. Summers ;

Index
About the Author
Federico Manuelli is a Near Eastern archaeologist working as a researcher at the Institute of Heritage Science of the Italian National Research Council and as a guest researcher at the Institut für Altorientalistik of the Freie Universität Berlin. He has participated in archaeological excavations in Italy, Syria and Turkey, mostly focusing his research on the Hittite and post-Hittite levels at the site of Arslantepe/Malatya. He is the author of several contributions about the analysis and classification of the material culture, the territorial organization and the public architecture of the civilizations of Northern Mesopotamia and Anatolia.

Dirk Paul Mielke is a pre- and protohistorian and Near Eastern archaeologist and apl. Professor at the Westfälische Wilhelms-Universität Münster, Germany. He has participated in archaeological excavations in Germany, Spain, Morocco and Turkey, in particular as a leading member of long-term projects at the Hittite sites of Kuşaklı/Sarissa and Oymaağaç Höyük/Nerik. He has authored numerous fundamental articles on Hittite archaeology, archaeometry, the Phoenicians in the West and ancient fortifications.